Nationwide, libraries have accumulated many coronavirus (COVID-19) lessons learned and best practices, from working remotely to the process of reopening. GPO has been asking librarians and staff what initiatives have been incorporated into your 'new normal' environment to enhance and strengthen your overall public service experience. This page serves as a collection of related information to share among the FDLP community.
Best Practices
In March 2021, GPO conducted the Survey on COVID-19 Disruptions in Libraries. Some of the best practices that were reported in the survey include:
Our library quarantines materials for six days, keeps lots of hand sanitizer on hand, restricts study rooms numbers (holding 4 people before to 2 people now), spaced out tables and chairs, and restricted visitors to university affiliates only for a time.
We have been shipping book checkouts.
Last year we started providing reference services by email, and we have been promoting our electronic resources and databases for students who are unable to return to campus. We have also been quarantining materials prior to processing. All of these have helped us avoid the spread of COVID-19 by reducing contact between people.https://www.tsl.texas.gov/ref/fedinfo/index.html
Virtual Instruction Sections (For example, I teach several to a nursing class on community assessment resources available via Government documents).
Since our staff can only enter the building once a week with pre-registration, we have been saving up reference questions so that we can consult print-only sources on those days. We are finding out just which resources are not yet digitized by GPO or Hathi!
Library programs, such as training sessions and a speakers' series have been converted to webinars.
We received the COVID safety signage and have used it in our library. The signs are well designed and allow us to have appealing designs with an easy to understand official display of information.
For the Library (i.e., internal), I conducted a virtual one-hour workshop on Government Information.
We now have the GPO logo and the link to GPO publications on the library's website so that our customers may access Government publications off site.
We discontinued professional librarian service at our public service desk when we returned to our library in August 2020, and are trying referrals from student tech assistants to us instead. One librarian served as the night and weekend service desk person, and that lecturer was able to move to Government Documents full time in addition to continuing night and weekend chat service.
We have a Health Station at the front door with masks, sanitizer, and gloves for everyone's safety.
We have been using Zoom classes lasting 10-15 minutes (with additional time for questions) to inform patrons of various databases. We've included Census and USPTO databases in these presentations.
We prepared LibGuides with links to Federal documents so access 24/7 would be available to all parties. COVID-19 was well received. Other LibGuides covered U.S historical documents, elections, and human rights.
We implemented remote checkout, added signs asking patrons to send photos of the library barcode to a monitored email, and we check the books out based on their institutional email addresses and the barcodes. I expect we'll keep that in place "after."
Online chat service, virtual study rooms, and online seat reservations have all been very effective.
I created a presentation to act as a virtual tour/bibliographic instruction for the use of our Government publications collection. This was to replace in-person tours for classes that I hosted in the past.
The Free Library has been operating with varied limited public services for the past year. Since mid-March 2020, I have been responding to daily Government and legal ready reference and research questions by email, phone, mail, and chat. From October through November and starting again February, I am also offering in-person research appointments to support access to more specialized Government and legal reference material. I am also anticipating the start of a virtual Know Your Rights series with a local legal clinic.
We have implemented a contactless pickup service for tangible library materials.
We initially implemented a variety of digital services to cope with our sudden closure and end of the semester remote work environment. We created additional video tutorials, video chat reference, hybrid instructional methods for information literacy and library instruction classes, curbside pickups, and new LibGuides. We successfully reopened with new workflows, and many of the same best practices other libraries implemented like physical distancing, masks, quarantining, abundant signage, cleaning and sanitizing supplies, remote work, traffic flow changes within the library, restricted access to parts of the building, new practices for breaks and gatherings. We also gave reference librarians small timers to better track time with patrons and teacher pointers to assist with one-on-one instruction while maintaining distance. We set up distanced dual-monitor/keyboard systems for longer reference interactions. We worked with our institution to make available for check-out hundreds of laptops, webcams, voice amplification systems, GoPros, and other technology to students, staff, and faculty. Librarians collaborated with campus groups to sponsor and host successful programming and community education events and celebrations. We collaborated with faculty to create new approaches to traditional assignments. Streaming video became an even more important resource, as did LibGuides and in-house created tutorials. The early arrival of the COVID-related posters from GPO, along with the emerging science from the REALM study, provided our small library with valuable support from national sources. It is very useful for us to have this kind of data, information, and advice as part of our research when our stakeholders ask for the reasoning behind our decisions.
We've stepped up our participation in answering reference questions from users outside the Purdue community. My Indiana depository colleagues have had two virtual meetings.
We continue to quarantine items as they have arrived. Interlibrary loan is receiving books but not sending them out. We have virtual reference services available although our circulation desk still operates limited hours. We also have a student group which is able to inform us of what is working and what is not. That is the biggest recommendation I can make: to get direct feedback from patrons.
I put tax forms and Medicare booklets in an upright display on the table for people to take as they're picking up curbside items.
We are quarantining materials, reserving study carrels, and conducting virtual reference.
The library installed touchless lockers in our main lobby (an area that is never locked) so patrons can request a book through our catalog and pick it up at their convenience from one of these lockers. We also expanding mailing library materials to all patrons, a service that was previously only available to distance patrons (we include pre-paid return shipping labels).
We were able to include distributing tax forms in curbside service.
Students/community users can request print materials via our Contactless Pick Up service.
We now have the eagle symbol connected to the GPO portal on the library's website.
We have sanitizing, and materials quarantine protocols that have been approved by our county health department have been successful throughout the pandemic.
We have implemented curbside pick-up, patron-driven expanded digitization, and increased flexibility for staff to work at home.
We provide virtual reference services across three campuses.
Reference librarians worked from home when campus was closed. When we reopened, we limited seating at library tables to enforce physical distancing.
Success Stories
In the March 2021 Survey on COVID-19 Disruptions in Libraries, some of the success stories that were reported include:
Our Reference Chat service helps people with everything.
Our in-town interlibrary loan program with the public library has been particularly successful and helped mitigate some of the frustration our public patrons feel at being restricted from using library buildings.
Curbside service is very popular, and digital resources are soaring.
We've accomplished collection management projects that had been waiting in the queue but not possible through telework.
We have increased our level of digital materials and have seen a highly increased use of those formats.
Colorado Mesa University has done an amazing job at returning to in-person learning by using baseline testing, random testing, keeping the students in "family groups," contact tracing, symptom tracking, requiring a daily "wellness passport" with "Scout" app., requiring new students to take a COVID class, and more. We are even doing wastewater testing! Please check out our website at https://www.coloradomesa.edu/covid-19/index.html.
Our appointment-only services have been used regularly and have been more readily accepted by our users than we expected them to be.
We have spent increased time answering Government information related questions from users outside Purdue.
Virtual programming has become a big game changer for us. We've been able to record the program and actually get more views for the program than we would have for an in-person program.
Online chat gives us the ability to screen share, which helps patrons who are both remote and unfamiliar with certain websites. As a public library, we offer this service to all patrons. Online programs have opened the attendee pool, as we can accommodate folks from just about anywhere with a virtual program.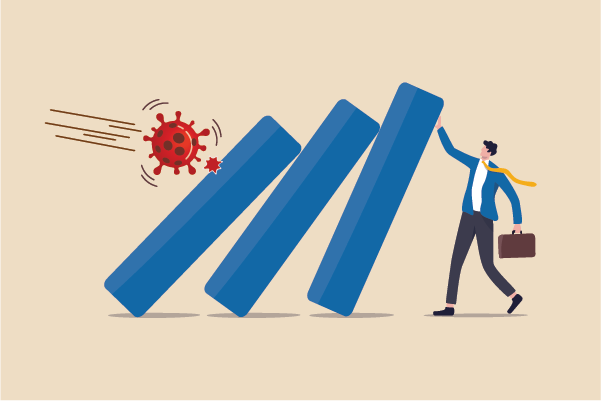 Our administration gave us the opportunity to be more flexible and provided individuals with laptops to work remotely.
Our community has been very grateful for our services while many of the library systems in the state have been closed to the public for a longer time. They have also been very good about following our mask mandate and social distancing guidelines.
We were able to pivot quickly to virtual-only services for 5 months. The foundation was already in place (chat services, a web-based ILL system, remote access to the library's ILS, YouTube/social media pages), so we didn't struggle very much when we were suddenly sent home. Presently, our virtual services get way more attention from researchers than the physical facility.
Articles of Interest
Share Your Best Practices, Success Stories, & Lessons Learned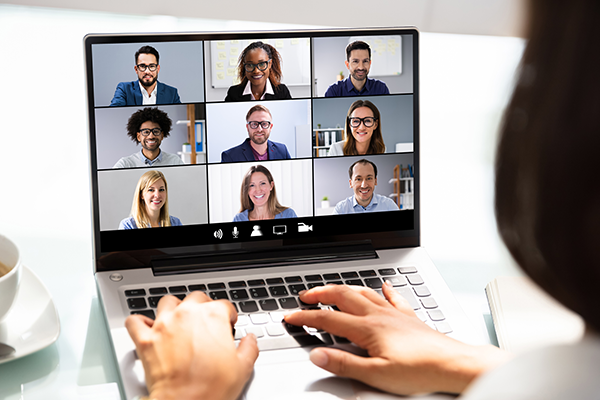 GPO wants to share your COVID-19 wisdom with the FDLP community in several ways.
The FDLP Academy is seeking speakers on any topic related to COVID-19 operational changes and lessons learned. Propose your topic, and the FDLP Academy team will work with your availability to schedule a webinar. Contact us to get started.

Any topic related to the pandemic that you feel could benefit other FDLP librarians is relevant. Some examples include:

Adjusting evolving service models.
Maintaining public access when the library is physically closed.
Best practices for closing and reopening.
Implementing safety measures for library staff and patrons.
Innovative new services for library patrons.
The challenges and opportunities of performing library work remotely.

LSCM seeks to use this platform to continue to share after-action plans, lessons learned, best practices, success stories, and other documents your library has developed. Share your documentation and ideas with GPO.
Thank you for contributing your thoughts and ideas on the COVID-19 shared experience.