Is the FDLP Visible on Your Library's Website?
Last Updated: October 18, 2022
Published: December 15, 2021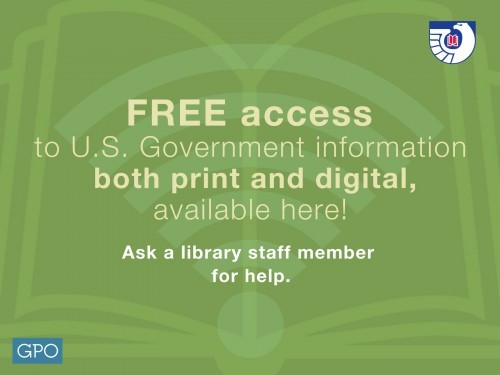 In order to benefit from the resources of Federal depository libraries, the public and researchers must be aware that these valuable information resources exist, as well as where they can receive assistance in using U.S. Government information. What's more, identifying your library as part of the Federal Depository Library Program (FDLP) is one of the requirements all Federal depository libraries must meet.
Public service begins with public awareness. Does your library website have one or more of the following features in a prominent location?
An FDLP graphic or digital images on one or more library web pages.
Statutory language: "This library is a congressionally designated depository for U.S. Government documents. Public access to the Government documents collection is guaranteed by public law. (Title 44 United States Code)"
Language that identifies the library as a public access point for Federal depository library material.
FDLP graphics can be downloaded from the FDLP Digital Marketing Toolkit. Help spread the word about all your library has to offer, and let your website visitors know your library is a proud member of the FDLP.