GPO, in collaboration with the Law Library of Congress, is working on a large multi-year effort to digitize and make accessible volumes of the U.S. Congressional Serial Set back to the first volume, which was published in 1817.
The United States Congressional Serial Set, commonly referred to as the Serial Set, is a compilation of all numbered House and Senate reports and documents, including executive reports and treaty documents, issued for each session of Congress. As a chronicle of events of the U.S. Congress over the years, the Serial Set is one of the Nation's most treasured publications. The Law Library of Congress is digitizing the Serial Set. GPO is securely storing the files in its certified preservation repository where the documents cannot be edited or tampered with in any way. LSCM staff are also working to create bibliographic metadata about each volume and the individual reports and documents contained within the volumes. GPO is uploading volumes of the official Serial Set in phases for free public access on GovInfo, the one-stop site for authentic, published Government information.
As digitization continues, the list of needed volumes will grow, so please check our Serial Set needs list on the FDLP LibGuides and FDLP eXchange. We need your help to ensure all volumes are digitized.
The multi-year collaborative effort between GPO and the Law Library of Congress to digitize and make accessible volumes of the Serial Set is ongoing. The entire effort is expected to take at least a decade to complete.
Progress: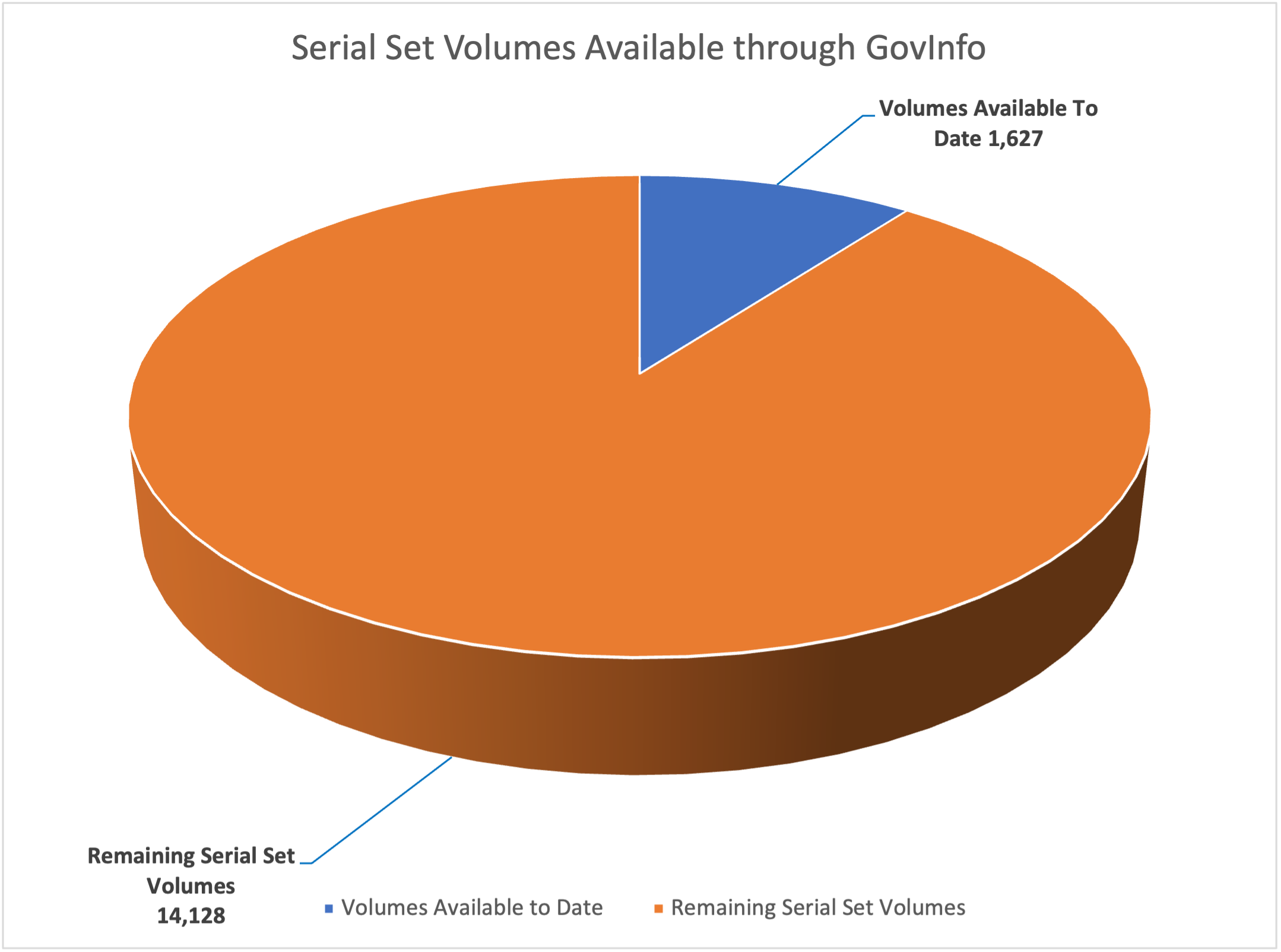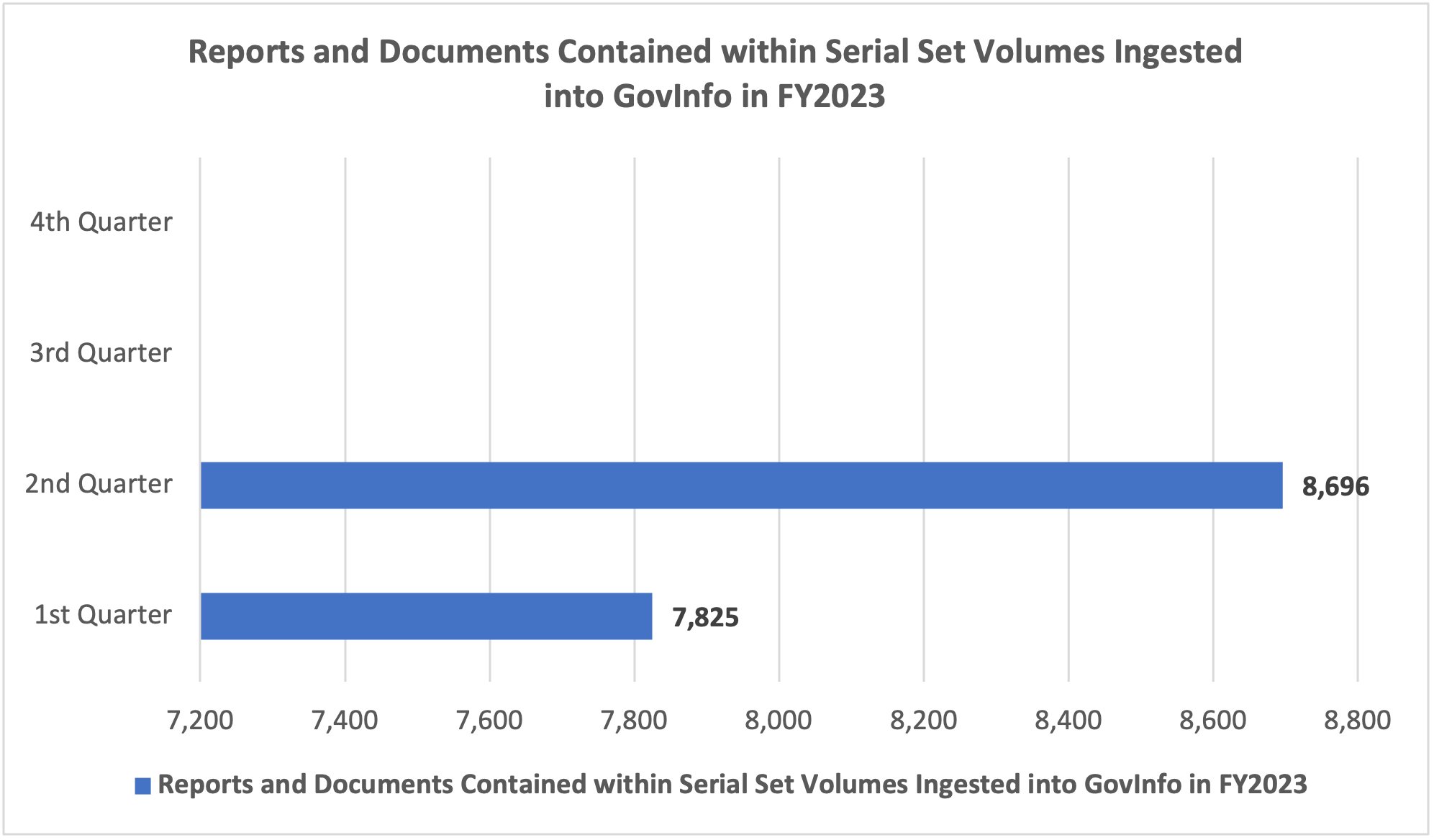 Resources and Background Information: