Searching by Topic or Keyword
Last Updated: December 20, 2021
Published: February 28, 2020
If your library collects heavily in certain subjects, FDLP eXchange Advanced Search can be used to search for available items by topic or keyword. Moreover, the Saved Search feature can simplify collection development by allowing you to load and run these searches on a regular basis so that you make sure you review everything available in your subject areas.
For example, if your library has a strong Aviation collection, you could search for all offers of aviation materials that are currently available to you by searching for offers with the keyword "Aviation." You can limit by format, date, condition, class stem, or anything else that meets your needs.

You will then be able to see items about aviation that are currently available to you. You can then save your search by naming and saving the search.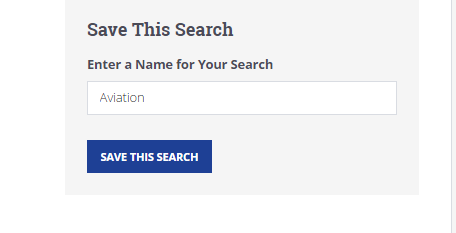 Once saved, you can load and run the search regularly, making it easy to search for items on the topics that interest you. To do this, simply hit "Load this Search," then "See Results."